Winnipeg Mobile Truck Repair
Winnipeg Mobile Truck Repair – Truck Repair Services – Winnipeg, MB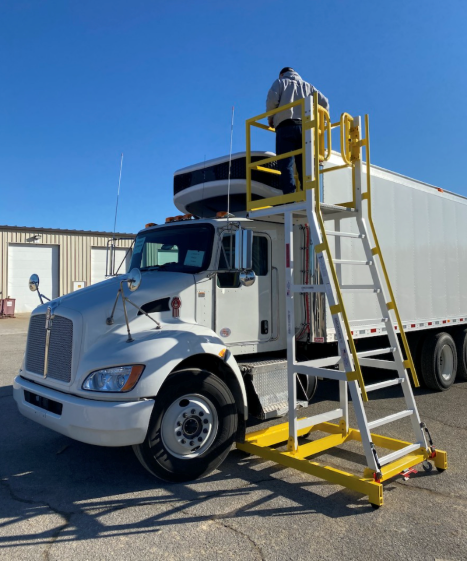 Truck owners in Winnipeg need a reliable truck repair service that they can count on. Winnipeg Mobile Truck Repair offers quality truck repairs and excellent customer service. We are dedicated to providing our customers with the best possible truck repair experience. Our certified technicians have the expertise to handle all of your truck repair needs.
Contact us today at (204) 900-5896 to schedule your appointment!

About Winnipeg Mobile Truck Repair
South Manitoba truck drivers have never been more comfy, knowing that Winnipeg Mobile Truck Repair is here to keep their rides rolling. We repair semi trucks, box trucks, industrial city vehicles, farm equipment, and even buses. We do it with professionally trained mechanics who have spent time in the classroom as well as on the field.
When you're having problems with your rig, just give us a call. Within minutes one of our mobile trucks will arrive at your location. We'll get things straightened out for you, and we won't charge a million dollars to do it.
The Canadian trucking industry is responsible for 3.5% of the country's GDP. Knowing that could we leave you in a corner with a rig in need of repair? Not a chance.
Winnipeg Mobile Truck Repair is available night and day with 24/7 emergency roadside assistance. Our services are here when you need them, so dial (204) 900-5896 when things get dicey.
Winnipeg Mobile Truck Repair Services
Why Call Us? What's So Great About Mobile Truck Repair?
If your truck breaks down, your first thought might be: Contact a towing company. But integrated towing is not only expensive; it's a huge job that takes some time. On top of that, when you rely on a towing company, they will merely tow your vehicle to a garage, and who knows what kind of team they've got there?
By reaching out to Winnipeg Mobile Truck Repair, you can bypass the need for towing and the uncertainty surrounding the mechanics. We will dispatch a mobile truck equipped with the necessary tools directly to your location. We have assisted numerous companies in the past, a few of which are:
Werner Enterprises
FedEx
Ryder
Amazon
Old Dominion
J.B. Hunt
Penske
TFI International
UPS
We fix all industrial vehicles with a strong focus on quality repair mixed in with a dash of doing it fast. Man, we don't want to keep your business down. We do our job so you can do yours. Dial (204) 900-5896 now!
Full Fleet Upkeep
Winnipeg Mobile Truck Repair understands the significance of keeping your fleet in excellent condition to maintain smooth business operations. That is why we offer outstanding fleet services that ensure uninterrupted deliveries.
Whether you are responsible for a small number of trucks or a fleet that occupies an entire parking lot, we possess the expertise to meet your needs. Our fleet maintenance solutions encompass a comprehensive range of services, including oil changes, tune-ups, brake and trailer inspections, and repairs, among others. We work closely with you to create a customized maintenance schedule that matches the specific requirements and budget of your business.
Pure and simple, you can count on our team. What you'll encounter here is professional service provided by mechanics who have received the proper education and are well-versed in their field.
When it comes to fleet maintenance and repair, Winnipeg Mobile Truck Repair stands out as your top-notch option.
Indy Driver Service
Do you operate your truck and need a dependable mobile mechanic who won't drain your finances? Your search ends here with Winnipeg Mobile Truck Repair.
No matter where you are in the Winnipeg region, simply give us a call, and we will promptly head your way. Our primary purpose is to:
Fix your truck with quality results
Not keep you waiting long
Not charge you a fortun
We prioritize both quality and efficiency without compromising either. We understand the importance of minimizing your downtime and won't keep you away from the road for an extended period. Similarly, we would never let you venture into the unknown with a partially repaired truck.
At Winnipeg Mobile Truck Repair you get the whole package. Call us today at (204) 900-5896.
Industrial Engine Diagnostics And Repair
When it comes to exceptional major engine repairs for your large commercial vehicle, Winnipeg Mobile Truck Repair is the ultimate choice. We fully understand that the engine serves as the heart of any industrialized vehicle, and our highly skilled technicians have the expertise to ensure it remains in optimal condition.
The engines of big rigs are intricate systems that require careful attention to numerous complex components, such as:
Gaskets
Filters
Pistons
Rings
Radiators
Turbochargers
Pumps
Crankshafts
Camshafts
Rods
In essence, we are equipped to handle any aspect of industrial engine repair that requires attention. We maintain an ample inventory of spare parts, and in the rare event that we don't have a specific part in stock, we can easily order it.
When you opt for our engine repair services, we begin with a thorough diagnosis to pinpoint the exact problem. Based on our findings, we proceed with the necessary repairs to rectify the issue.
Electrical Repairs
We provide a wide range of maintenance and repair services to create optimal performance for your rig. Our expertise covers all aspects of electrical systems, including charging systems, lighting, locks, ignition timing, starter motors, dashboard switches, and more.
Our team is highly skilled and experienced in handling electrical issues. We are capable of diagnosing and resolving any problem with your truck's electrical system, no matter how complex. We utilize cutting-edge diagnostic equipment to quickly identify the root cause of any electrical issue, allowing us to offer the most efficient and effective solution to get your truck back on the road promptly.
Winnipeg Mobile Truck Repair provides 1.21 gigawatts of excellent service in electrical repairs. Your truck will fire right up—and light right up—after we're through. Pick up the phone and give us a call.
Big Rig Brake Repair
It is important to note that a fully loaded tractor-trailer truck traveling on the freeway should be capable of stopping within approximately 370 feet. If your vehicle is unable to achieve this, it is crucial to have your brakes inspected.
When it comes to brakes, Winnipeg Mobile Truck Repair excels above all others. You can expect comprehensive service for various brake components, including:
Chambers
Brake lines
Springs
Valves
Master cylinders
Compressors
Plates
Pins
Webs
Reservoirs
If you are a truck driver or a trucking company owner located in the Winnipeg area, there is no need to place your trust in anyone else when it comes to industrial brakes. Winnipeg Mobile Truck Repair is here to take care of you. Contact us today at (204) 900-5896!
Industrial Transmission Repair
Clutch slippage, noisy gears, the gear you can't find, and other transmission problems don't pop up often. But when they do, Winnipeg has the solution.
When it comes to transmission issues, Winnipeg Mobile Truck Repair offers dependable transmission services to ensure your vehicle remains in working order. Our team possesses the required expertise and experience to tackle a diverse range of transmission repairs. We specialize in repairing various components of the transmission. Just some of the parts we're experts at include:
Modulators

Brake bands

Torque converters

Input/Output shafts

Bell housings

Casings

Gear sets



We are committed to providing effective solutions for all your transmission-related concerns, ensuring the uninterrupted operation of your truck.
Should you encounter any transmission trouble, do not hesitate to contact us. Our team is dedicated to addressing all your transmission repair needs, to get you back on the road, equipped with all the gears you require. Call us today at (204) 900-5896!
Truck Suspension Repair
Winnipeg drivers can always call us for exceptional suspension repair services. We've got what it takes to keep trucks rolling smooth with no steering surprises or hard bumps. Our boys can handle:
Shocks

Springs

Control arms

Ball joints

Torsion bars

Sway bars
We recognize the significance of a well-functioning suspension system in ensuring a comfortable and smooth ride, while also maintaining the safety and stability of your truck. With our efficient and dependable suspension repair services, we will get your truck back on the road, fully equipped to handle any terrain with confidence.
Trailers
Our extensive trailer repair services cater to a diverse range of trailer types, including hotshots, flatbeds, curtainsides, drop-decks, reefers, and more. Regardless of the trailer type, we possess the expertise to address all aspects of your trailer's repair needs, ranging from brakes and axles to lighting, locks, latches, and other vital components.
Whether you are dealing with a faulty brake system, a damaged axle, or a broken latch, our team is here to assist you. Armed with the necessary tools and equipment, we will promptly arrive at your location to restore your trailer to its optimal condition, ensuring minimal downtime before you can resume your journey.
We urge you to contact Winnipeg Mobile Truck Repair for swift and dependable trailer repair services. As the most reliable and trusted provider of on-site truck repair services in Winnipeg, we deliver exceptional solutions to keep your operations running and those goods moving.
HVAC Service
When it comes to exceptional HVAC repair services for your truck, Winnipeg Mobile Truck Repair is the top choice. We understand the importance of a properly functioning AC system for truckers, particularly during the summertime when the weather heats up.
However, our expertise extends beyond that. We specialize in heating system repairs as well, which includes fixing coils, vents, fans, and switches. Our mechanics have the talent to keep cabins warm during the brutally cold winters of Winnipeg.
No longer endure sweltering summers or freezing evenings on the road. Schedule your HVAC repair services with Winnipeg Mobile Truck Repair today. We will ensure that your truck's climate control system operates at its best, providing you with the utmost comfort during your travels.
Service And Friendlinewss, All In One
Winnipeg Mobile Truck Repair boasts a team of dispatchers and mechanics who are not only dedicated to delivering exceptional service but also known for their friendly demeanor. Our dispatchers are always prepared to assist you with a high level of professionalism and a warm attitude, ensuring that your inquiries and service requests are promptly and efficiently addressed.
Our mechanics are not just skilled and experienced; they are also approachable and friendly. They possess a genuine passion for their work and consistently go the extra mile to handle your truck repair needs with care and expertise. When you choose our services, you can expect a positive and enjoyable experience, thanks to our team of friendly dispatchers and mechanics.
For all of your truck repair needs, Winnipeg Mobile Truck Repair is here. We're easy to reach and we'll get to your location fast. To call a team that's always happy to help, keep our number handy. Contact us at (204) 900-5896!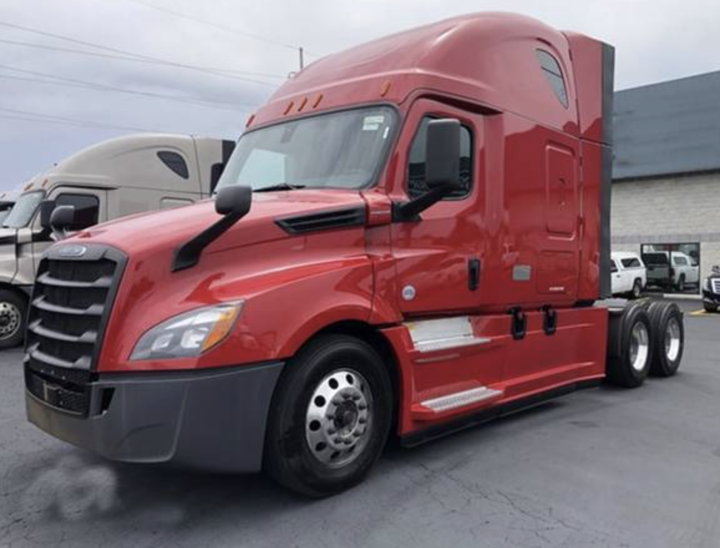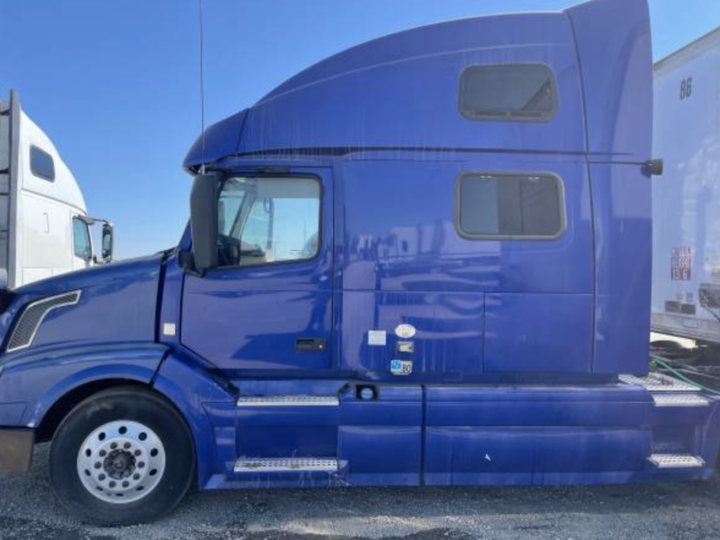 Covering All Of Winnipeg
North, south, east, and west—our team goes to every point on the compass so you can get exemplary service for your rig. We even touch base with some places a little further beyond, such as:
Navin

North Transcona

Lilyfield

Hacienda

Assiniboia

Oak Bluff
And more. If your big girl needs repairs and you're not sure if we can reach you, dial us up. One of our super nice dispatchers is on hand to answer any questions you may have (about the mobile trucking repair industry, that is). Contact us today at (204) 900-5896!